Tag Archives:
news story
By Isaac Robinson
Last Updated: 10/06/16 2:57pm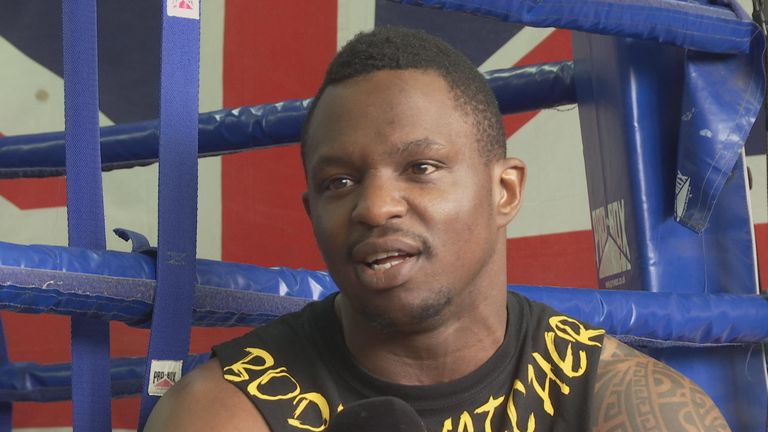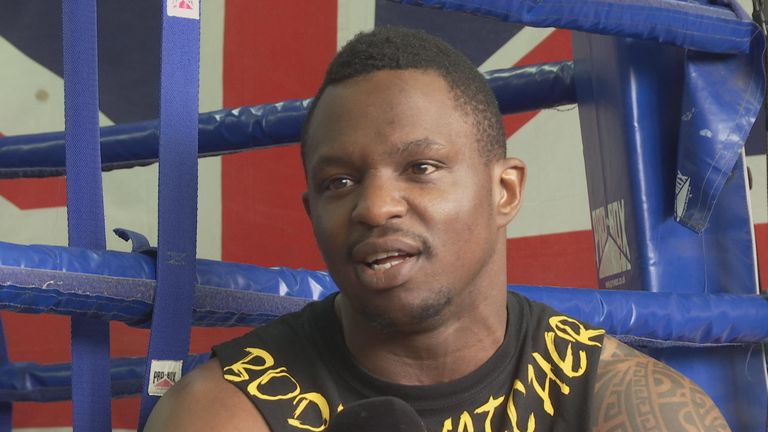 Dillian Whyte is set to face Sam Sexton for the British belt
Dillian Whyte admits it's a "massive disappointment" not to be facing Dave Allen for the British title but remains equally confident of beating Sam Sexton.
'The Bodysnatcher' (16-1-KO13) makes his return from shoulder surgery on the Anthony Joshua v Dominic Breazeale undercard on June 25 – live on Sky Sports Box Office – and is likely to fight twice before bidding for the British heavyweight crown.
Unbeaten Allen (9-0-1-KO6) had seemed set to be the opponent but the British Boxing Board of Control confirmed on Thursday that former Commonwealth champion Sexton (22-3-KO8) is the man who'll be handed the opportunity.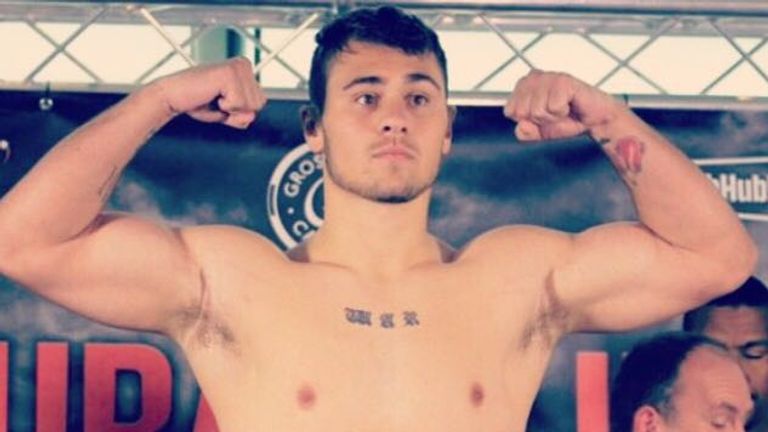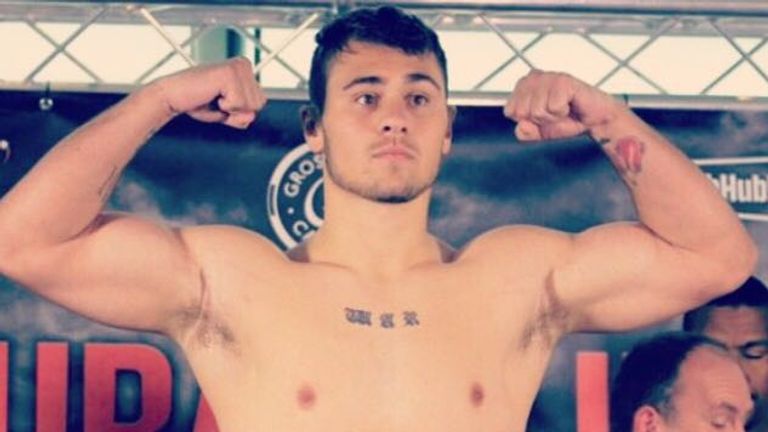 Dave Allen had seemed sure to face Whyte this year
Whyte told Sky Sports: "The board have messed up the British title thing a bit and I'm not going to be fighting Dave Allen now.
"It's a massive disappointment because I was looking forward to bashing the cr*p out of Dave Allen. He's not really funny – he's just deluded. It's a disgrace calling himself 'The White Rhino'. He's not a rhino.
"Sam Sexton is alright. I've known him for a while and I've seen him get knocked out in training camp a few times. I've seen him getting beaten up by Dereck Chisora, David Price and other British guys.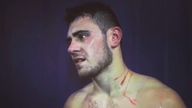 Allen: I'm devastated
Dave Allen unhappy with decision to grant Sam Sexton shot
"He's better than Dave Allen in that he's been a Commonwealth champion. Allen was ready to step up and fight because he's young, ambitious and would have come to fight.
"We'll see (if I defend the title against Allen) because I will fight anybody and I was really looking forward to smashing his face in. He didn't get under my skin but some people have no manners and you need to show them."
After a memorable British title fight against world champion Anthony Joshua in December, Whyte underwent shoulder surgery and is realistic over the time it will take to get back to peak condition.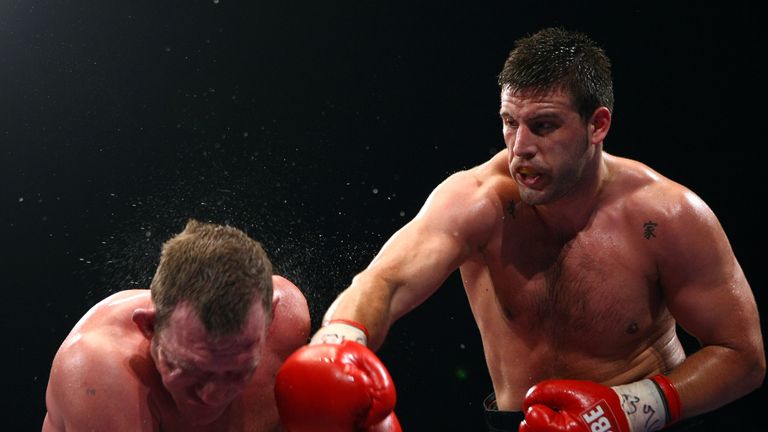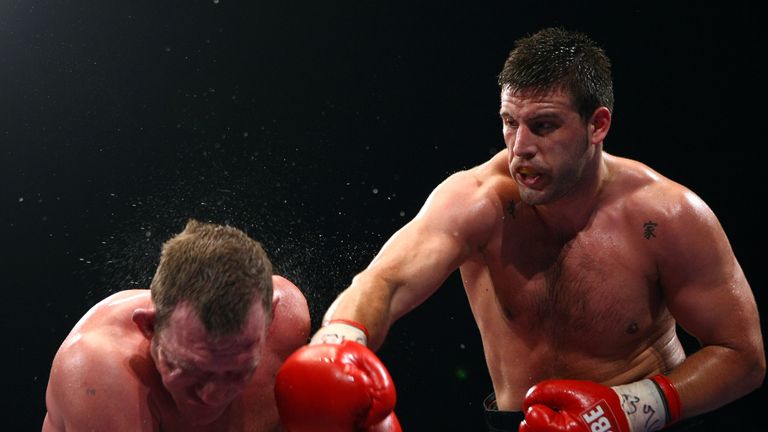 Sam Sexton has been named by the BBBofC as a challenger
Whyte added: "Everything is all good. I feel good but it will take a while because I've been off for a long time. I'm coming off a massive shoulder surgery.
"It'll take a while for me to feel 100% but I'm feeling good and strong. I need a couple of fights back and I'll be ready to rock. I've been doing things I've never done before in this camp and it's paying off.
"Cyril Leonet has bottled it. He's cancelled that fight so I don't know who I'm fighting now. He just called up yesterday and bottled it.
"I'm fighting again on July 30 in Leeds and the plan is to keep stepping up. I'm probably going to be fighting four or five more times before the end of the year but we'll see how my body holds up and what shows Eddie Hearn has got."
Watch Whyte's return on the undercard of Joshua v Breazeale at The O2 on June 25 – live on Sky Sports Box Office. Book online now.
View post –
Last Updated: 09/06/16 7:16pm
A look ahead to the eagerly anticipated latest edition of The Gloves Are Off, featuring Anthony Joshua and Dominic Breazeale
Anthony Joshua and Dominic Breazeale go face-to-face in the latest war of words in Sunday's edition of The Gloves Are Off.
The heavyweight rivals will be out to land some punishing shots when they fight on June 25, live on Sky Sports Box Office.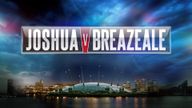 Book Joshua vs Breazeale
Click here for the Sky Sports Box Office event info
But to kick off the countdown, you can watch IBF heavyweight world champion Joshua and his first challenger, unbeaten American Breazeale, getting up close and personal.
Johnny Nelson is the man in the middle as the latest heavyweight enemies go to verbal war, with the following battles breaking out…
Gloves Are Off: Joshua v Breazeale
June 12, 2016, 7:00pm
Live on

King Charles dethroned: Breazeale is a proud American and certainly wasn't when he saw Charles Martin stopped in the second round by Joshua.
Joshua top of the tree: The new IBF world champion tells us what it means to be champion and if he has changed since winning the crown.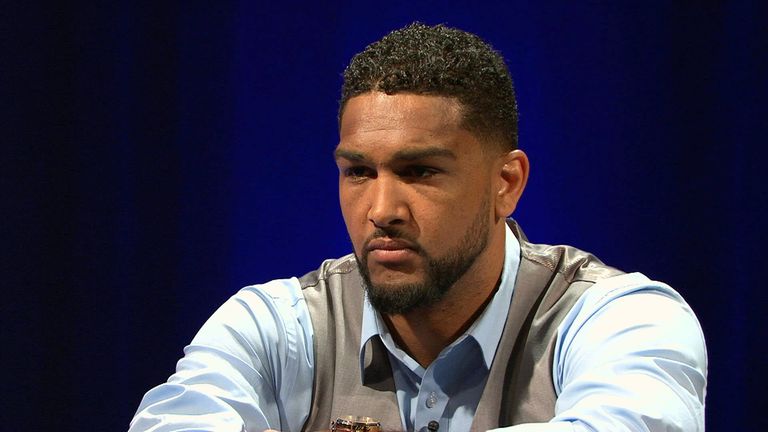 Cammarelle the Italian, he won that gold medal. Fighting in your back yard, leaving things up to the judges, you're gonna get that nod. I do not believe Joshua is a gold medallist. Cammarelle won that fight.
Dominic Breazeale on Joshua's gold at London 2012
No golden glory: Breazeale makes it clear he was far from impressed when Joshua struck gold at London 2012.
Belt up, Breazeale: Joshua is in no mood to surrender his world title and tells the challenger that it will be worse than just losing.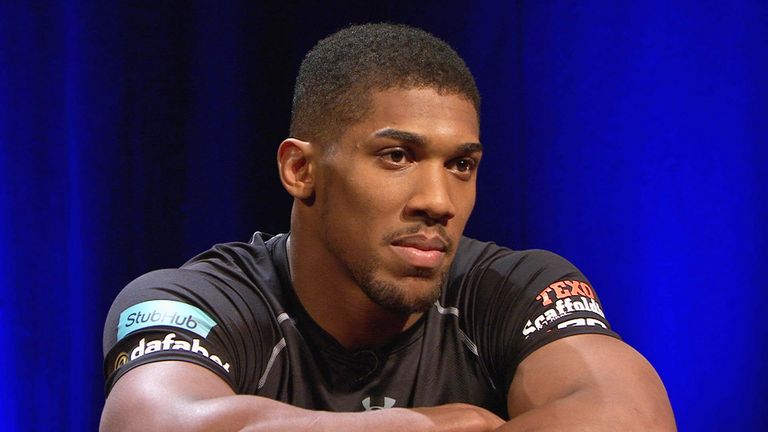 People love it, man. You'll see when you're in that arena. People pay to see blood, people pay to see war. That's why people are supporting me along my journey, because I've delivered every time I've stepped in the ring.
Anthony Joshua
To hear more from them both and to see if they shake hands at the end of the show, watch at 7pm on Sunday on Sky Sports 2 HD.
This article is from: