Tag Archives:
boxing
By Isaac Robinson
Last Updated: 04/07/16 11:09am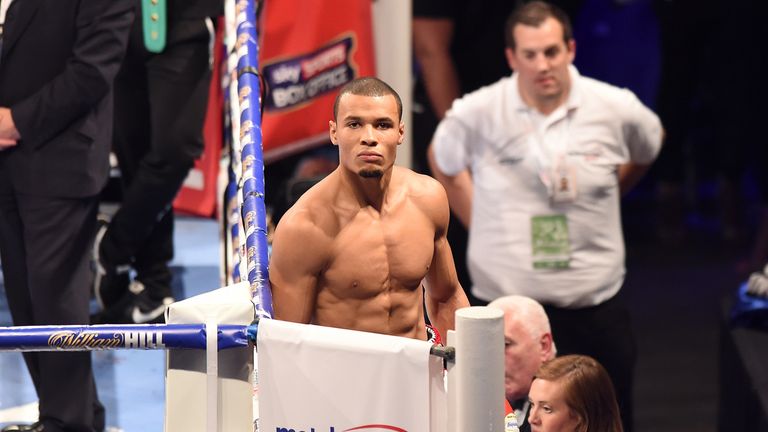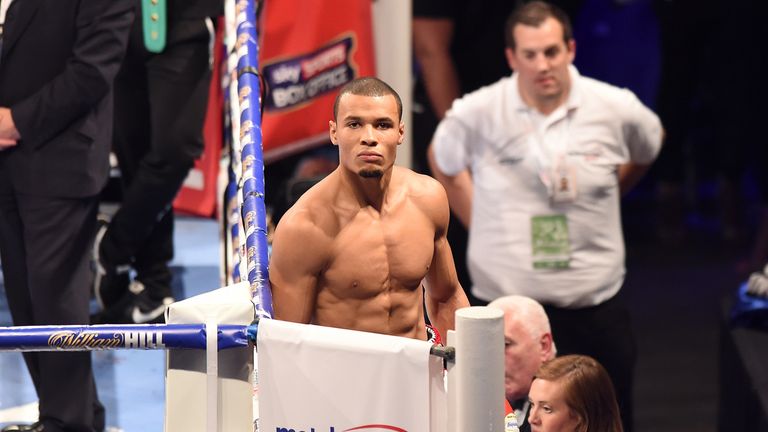 Chris Eubank Jr is determined to face Gennady Golovkin
Chris Eubank Jr has continued his pursuit of Gennady Golovkin by issuing another stern warning via social media.
The British middleweight champion is keen to graduate to world level with a lucrative clash with WBA Super, WBC and IBF champion Golovkin (35-0-KO32) and a deal could be confirmed this week.
Eubank Jr (23-1-KO18) swatted away the challenge of Tom Doran on June 25 and used his post-fight interview to address the Kazakh directly; looking straight down the camera and asserting: "I'm coming for you."
Eubank Jr lit up the O2 Arena before facing Tom Doran
That prompted Golovkin to seemingly accept the Brighton man's challenge, responding via social media: "I'm ready, who's next? @chriseubankjr @EddieHearn @SkySportsBoxing."
Golovkin left Eubank Jr's name off a subsequent challenge to the division, prompting the Englishman to post: "You
By Jefferson Lake
Last Updated: 03/07/16 10:42pm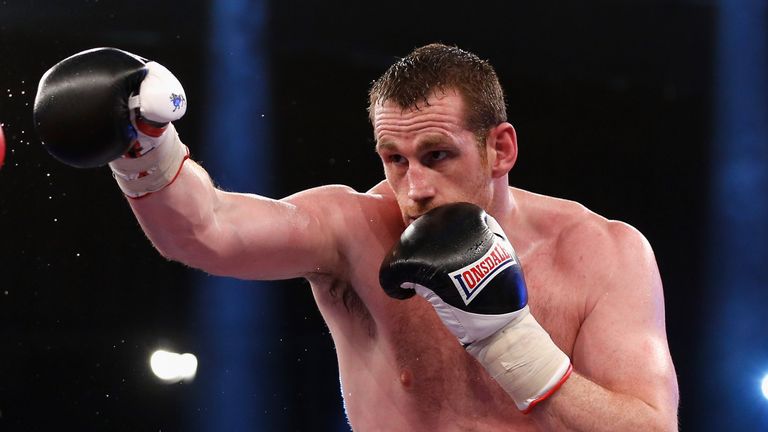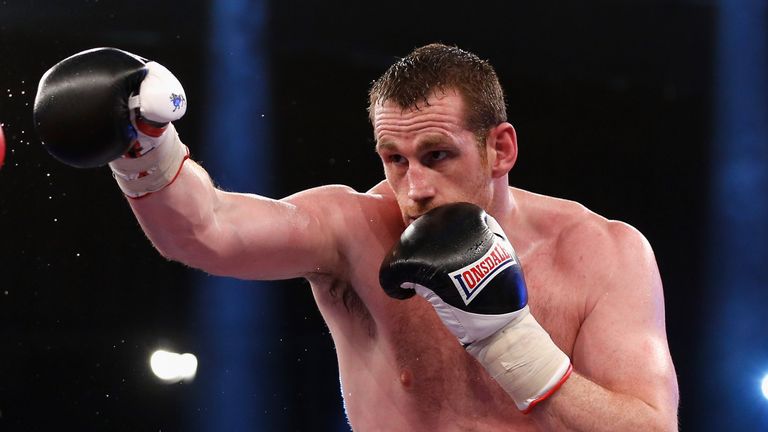 David Price was beaten by Erkan Teper in July 2015 – but Teper failed a drugs test after the bout
Erkan Teper beat Derric Rossy by a unanimous decision on his controversial return to the ring.
Teper won the heavyweight contest against the American Rossy 98-92, 97-93 and 96-94 in Luneberg, Germany.
It was the former EBU European champion's first contest since he was suspended for two years after failing a drugs test after he beat David Price for that title in July 2015.
The suspension, however, only applies to EBU-sanctioned fights and the contest against Rossy was approved by the German Boxing Commission (BDB) with the caveat that Teper is subjected to regular checks.
Teper's win on Sunday night means he has now won all 16 of his professional fights but his return has been strongly criticised by Price's trainer, Dave Coldwell, who said: "It's an absolute joke. I haven't spoken to David about it and it is what it is. We're just focused on Price's career but we're fuming that there's no punishment.
"This BDB organisation has just proven what it's worth. They're not worth two bob. You're not talking about him buying a minor product off the shelf that was recently banned. The test was one of the most potent failures they've ever had.
"They've just let him get away with it and he's back in business. It's just wrong and I hope he doesn't get any pay day opportunities because he certainly doesn't deserve it."
Credit:
By Isaac Robinson
Last Updated: 01/07/16 1:04pm
Ricky Burns wants 'big fights' after his WBA super-lightweight title success
The WBA have ordered their world super-lightweight champion Ricky Burns to defend his title against Kiryl Relikh.
Burns (40-5-1-KO14) became Scotland's first-ever three-weight world champion in May when he stopped Michele di Rocco to win the vacant title in jubilant Glasgow.
Now the WBA's Championships Committee have swiftly ordered a clash with their Inter-Continental champion Relikh (21-0-KO19) – much to the delight of the young Belarussian's promoter; former world champion Ricky Hatton.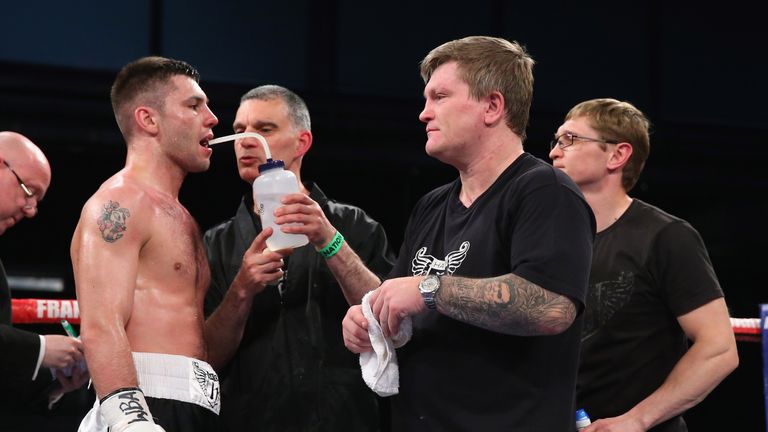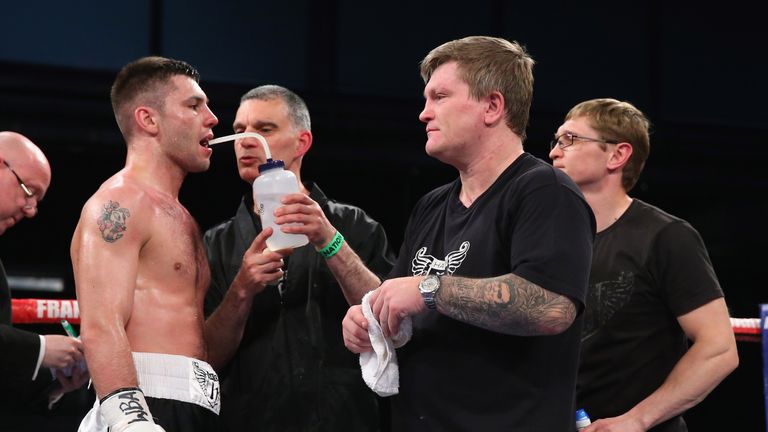 Kiryl Relikh (left) is promoted by former world champion Ricky Hatton
Hatton said via his social media page: "Delighted my lad Kyril Relikh has been mandated to fight @ricksterko for his @WBABoxing title."
Burns' promoter Eddie Hearn has 30 days to agree a deal to stage the bout or it will go to purse bids.
Relikh, who is known as 'The Mad Bee', made his professional debut in 2011 in his home country. He fought in Britain for the first time in December 2014 and was most recently in action in May, when he stopped Joaquim Carneiro in Bolton.
Follow this link:
By Mike Patterson
Last Updated: 01/07/16 12:32pm
Gennady Golovkin could be on a collision course with Chris Eubank Jr
Gennady Golovkin is willing to come to the United Kingdom to defend his three middleweight world titles against Britain's Chris Eubank Jr, according to his promoter Tom Loeffler.
Eubank Jr's promoter Eddie Hearn has already revealed he expects the fight to be made soon and Loeffler has said the two sides are now "working on finalising details".
"GGG is willing to go to the UK to defend his world titles, and it would be a huge event," Loeffler told the Associated Press. "Hopefully we can get the fight signed."
A fight between Golovkin and Eubank Jr is close to being agreed, according to Eddie Hearn
If the contest is confirmed, it would likely involve Golovkin (35-0-KO32) travelling to England in September to take on Eubank Jr (23-1-KO18), with the venue potentially the O2 Arena.
Eubank Jr moved a step closer to a showdown with Kazakhstani knockout specialist Golovkin by defending his British middleweight title with a commanding