McCrory: Morales-Barrera magic
Boxing Expert & Columnist
Last Updated: 20/04/16 10:48am
We look back at Marco Antonio Barrera's appearance on Ringside on the 16th anniversary of his classic fight with bitter rival Erik Morales
A huge fan of Marco Antonio Barrera, Glenn McCrory watched his hero take on Erik Morales 16 years ago as a co-commentator – and he's still got the t-shirt…
Quite simply, this one is my favourite fights ever.
I've covered plenty of big, famous fights on Sky Sports down the years but this one is still top of the pile and always will be. Yes, the fight was one of three meetings between Barrera and Morales but, like so many boxing trilogies, the first fight was truly special.
The first thing that sticks out was the fight didn't have the same hype and build-up as others I had covered. When it was me and Ian Darke commentating, we often went out to the States a week before a fight but I remember wondering why we were going out there so early for this one.
Yes, it was going to be a Mexican shoot-out and yes, they were both world title holders but there were so many huge fights going on in those days and there didn't seem to be many other people from our part of the world covering it.
We soon realised why we had been asked to travel out there early.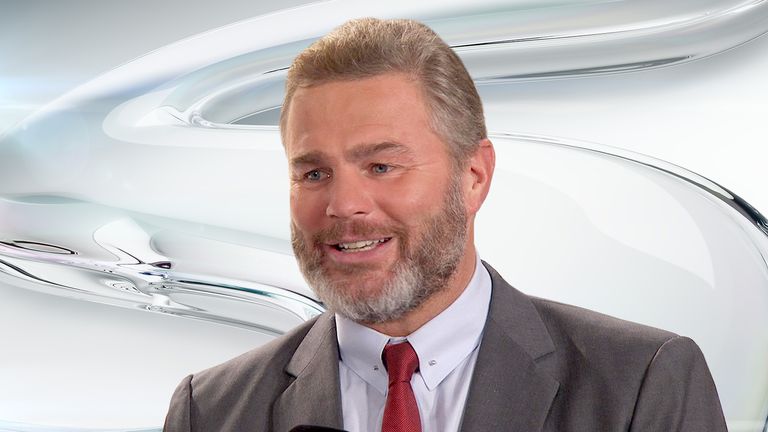 I have never seen two fighters throw so many punches so well and so accurately in my career. It was amazing.
Glenn McCrory
The grudge between Barrera and Morales still exists today. Even if they are both working on a TV show these days, Barrera and Morales just don't talk to each other. They dislike each other deeply and in fight week back then, the bad blood between them was clear.
They were both great guys and me and Ian Darke got great access but even then, you could see the differences.
And as the fight got closer, the press conferences might not have been packed with cameras and reporters, or even Mexican fight fans like they often are, but it was clear Barrera and Morales were different characters out of the ring too.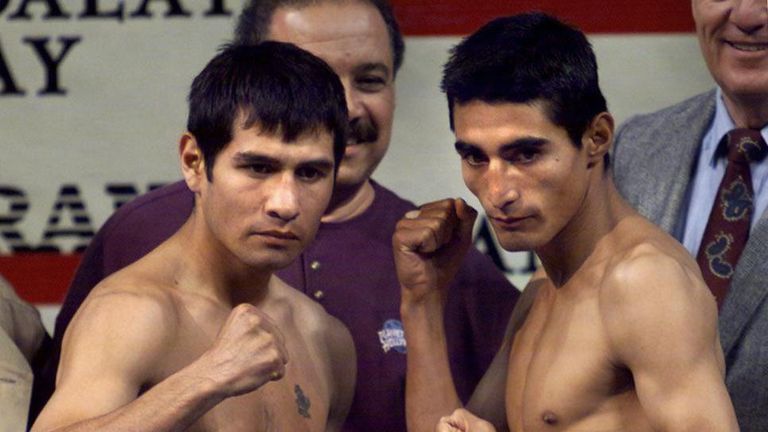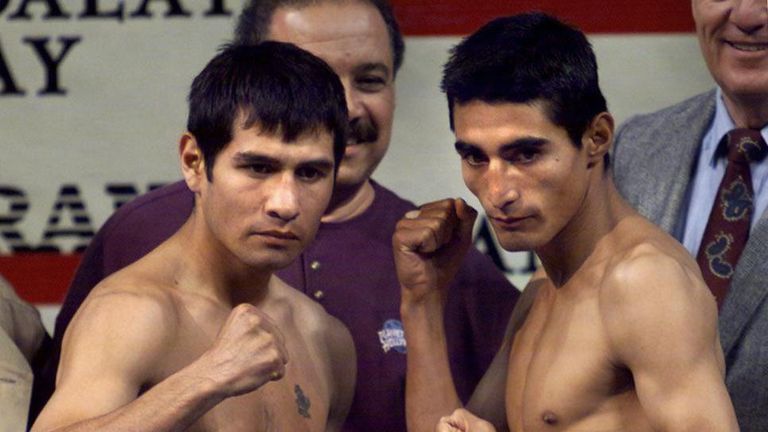 There was no love lost betwen Barrera and Morales even before the fight
When we went to see Barrera, he was polite, friendly and all together a bit more official than Morales.
Morales – 'El Terrible' to his fans – was a man of the Mexican people. I'd picked that up in my time out in the States but when we went to talk to him in his hotel room, his people had the fridge open and were offering beers to us all. They were – and are – far more working class guys. They were there to enjoy it – even if Morales didn't have a beer in the build-up.
Ringside rewinds to 16 years ago to the thrilling first meeting between the Mexican fighters
I do have to admit Barrera was one of my favourite fighters. I'd seen him before and he excited the life out of me, he really did. He did then, and he did for years afterwards.
But when fight night came, we were at the Mandalay Bay on HBO's Boxing After Dark and of course on Sky Sports, not at a huge pay-per-view event with the world watching. I honestly didn't think we were in for a treat, certainly not the treat we were given.
Erik Morales v Marco Antonio Barrera I
| | |
| --- | --- |
| Where? | Mandalay Bay, Las Vegas |
| When? | February 19, 2000 |
| Weight? | Super-bantamweight |
| Who had what? | Morales: WBC world title / Barrera: WBO world title |
| Who won? | Morales: Split Decision (114-113, 113-114, 115-112) |
The fight turned out to be absolutely sensational. The outcome – Morales won on a split decision – was controversial.