Haye: Now you understand, Fury
By Isaac Robinson
Last Updated: 28/06/16 7:35pm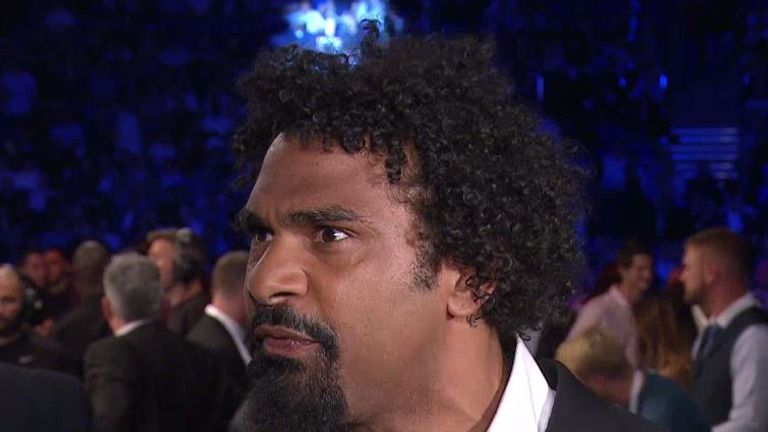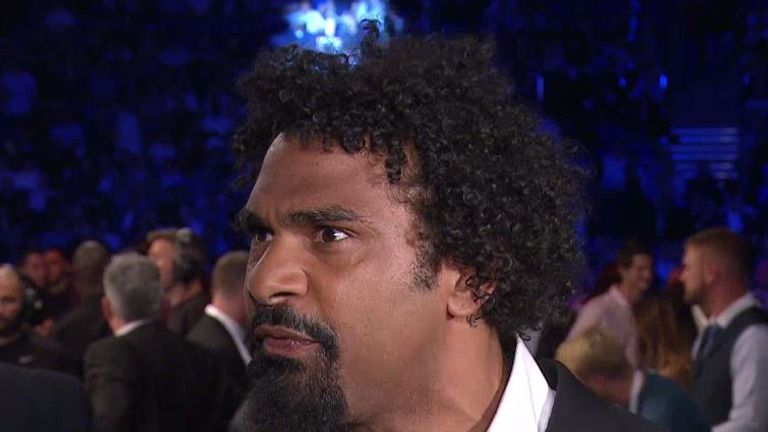 David Haye has some degree of empathy with Tyson Fury
David Haye has fired a thinly-veiled broadside at Tyson Fury after the world heavyweight champion postponed his rematch with Wladimir Klitschko.
The WBA 'Super' and WBO world champion (25-0-KO18) sustained an ankle sprain that prompted the scheduled July 9 bout to be scrapped and the news has left Haye (28-2-KO26) disappointed.
The Londoner, who famously pulled out of facing Fury twice due to injury problems, told Sky Sports: "I know I got a lot of criticism from Fury, but maybe now that he's had an injury he will understand that sometimes there's nothing you can do.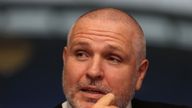 'Just enjoying himself'
Peter Fury on Tyson Fury's presence at Euro 2016
"I had to have an operation on my shoulder which put me out for over a year, and out of the ring for two years. Tyson's done an ankle, but he doesn't seem too injured.
"I saw him dancing around during the Euros, so his injury can't be that bad. I reckon he'll recover quickly and get back on it."
Haye takes no pleasure from Fury's misfortune and hopes to see his heavyweight rival back in action soon.
"It wasn't amusing, I wanted to see the fight," he added.
Haye would welcome a clash against Anthony Joshua
"Tyson's first scheduled bout with Wladimir was called off when Klitschko got injured, and that delayed the fight for a few weeks. So you can't really give Tyson too much stick."
Fury's presence at Euro 2016 in the wake of his injury has been defended by uncle and trainer Peter Fury,