Daily Archives:
April 24, 2016
So when I say "Wii U's last killer app" of course I haven't forgotten about Zelda, but I have a hunch that will be released for NX as well, as the Wii U. So as for exclusive Wii U games, Star Fox Zero might just be the last big franchise title Nintendo has.
And it's so disappointing.
I'm not necessarily angry at this game; I am just very disappointed. I don't want to write too much about it here (I'll give this thought its own article later) but I feel like Nintendo has lost perspective. The company seems more focused on forcing the player to do something different than they are on just creating a game that is fun to play, even if it is "traditional." Innovation is great. Experimentation is good. But when those hinder the gameplay the result is a failure. You can't say "well at least they tried something new" if what is "new" isn't actually "fun."
And that's the biggest problem with this game. It is a chore to actually play.
But let's back up a bit. Star Fox Zero is the first new installment in the franchise in a decade. The last game in the series was Star Fox Command for the Nintendo DS. Having said that, the franchise hasn't been entirely dormant. There was the 3DS remake of Star Fox 64 in the interim, so it's not in the same boat as say, F-Zero, but it has been a while since we've seen it on the big screen.
According to Nintendo itself, one of the reasons it's taken so long to get a game on the Wii U is because the company was not sure how to reintroduce the franchise with a gimmick that would justify its purchase. This is the same excuse the company has given for not releasing a new F-Zero game (we haven't seen one of those on a home console in thirteen years). From their perspective a game can no longer simply be a game. There must be some new gameplay innovation attached to it to warrant the development. The great exception are games featuring Mario, who has seen little innovation in his Kart series, Party series, Tennis and Golf series, and such like. But for their secondary franchises, the Big N obviously thinks a gimmick is needed.
So a gimmick we shall have.
I'll come back to the control scheme (which is at the heart of Zero's gimmick), because even if the game controlled perfectly (it doesn't, by a long shot), the game would still be a disappointment if only because of how lazy it is. Obviously the actual control gimmick is not lazy; a lot of work went into trying to implementing it. The problem is,
By Jefferson Lake
Last Updated: 24/04/16 4:39pm
Gennady Golovkin (left) knocks down Dominic Wade for the second time on his way to a second-round stoppage
Gennady Golovkin defended his middleweight titles in devastating fashion on Saturday night, beating Dominic Wade in the second round for his 22nd straight stoppage victory.
WBA Super and IBF world middleweight champion Golovkin (35-0-KO32) knocked down Wade three times in the short fight, punishing the previously undefeated challenger before ending the bout on a right to the chin with 23 seconds left in the second round to successfully defend his
By Richard Damerell
Last Updated: 24/04/16 2:46pm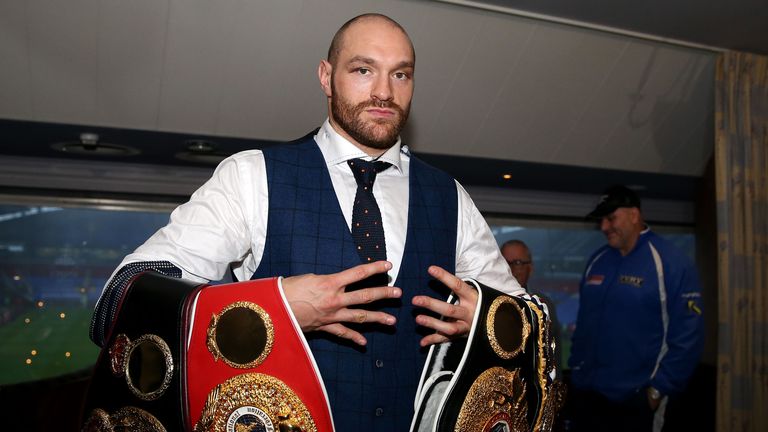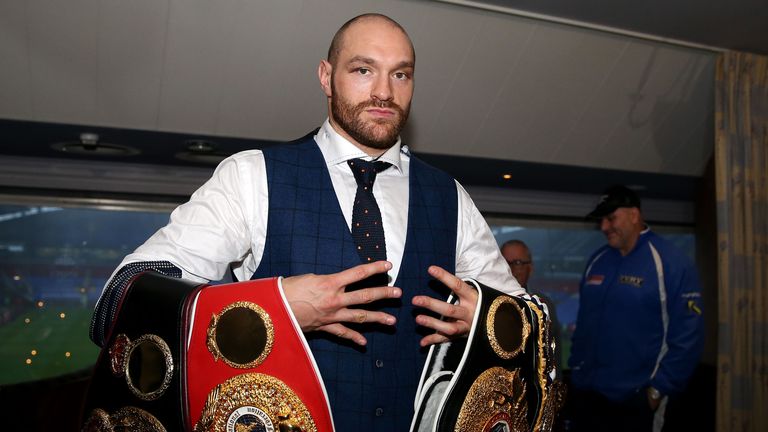 Tyson Fury is the current No 1 in the heavyweight division
David Price does not think that Tyson Fury receives the respect he deserves as world heavyweight champion.
Unbeaten 27-year-old Fury became the first man to defeat Wladimir Klitschko in more than eleven years last November, claiming the Ukrainian's world titles with a unanimous decision win.
But the outspoken champion has attracted controversy with some of his statements, leading to fierce criticism from sections of the media.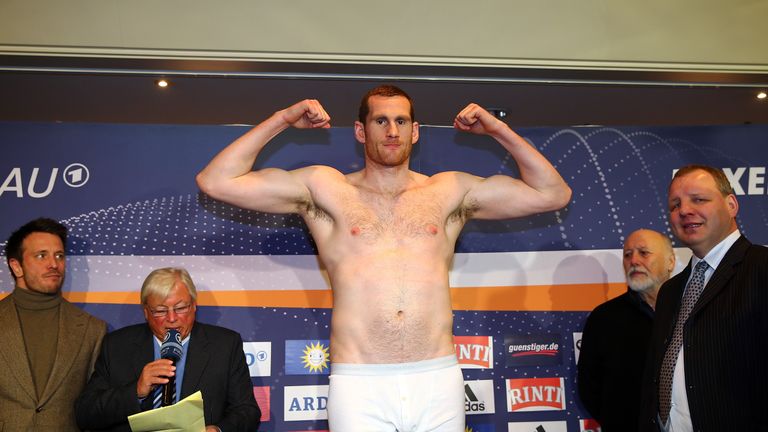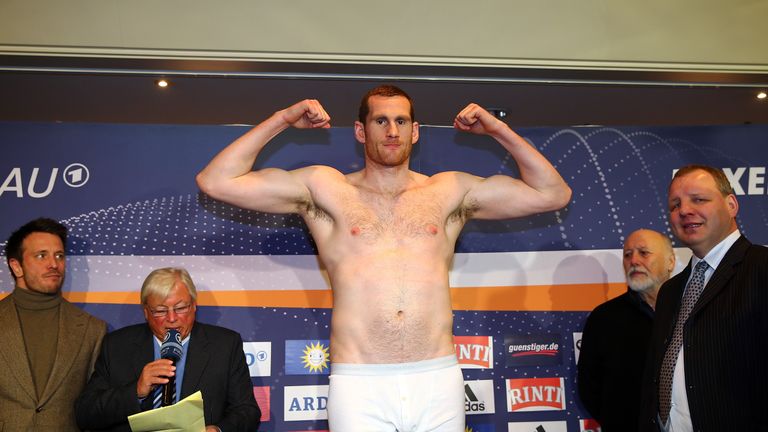 David Price failed to reach an agreement with Fury about a British title fight in 2012
Price became engaged in a verbal battle with Fury when they were potential opponents in the past, but always held his rival in high regard and insists the WBA and WBO king has not been given the rightful recognition.
"Whether they are right or not, he has got his own beliefs, and it's really gone against him, hasn't it?" said Price.
"You're the heavyweight champion of the world, people should be falling over themselves to have him on chat shows, to give him big endorsements and everything else.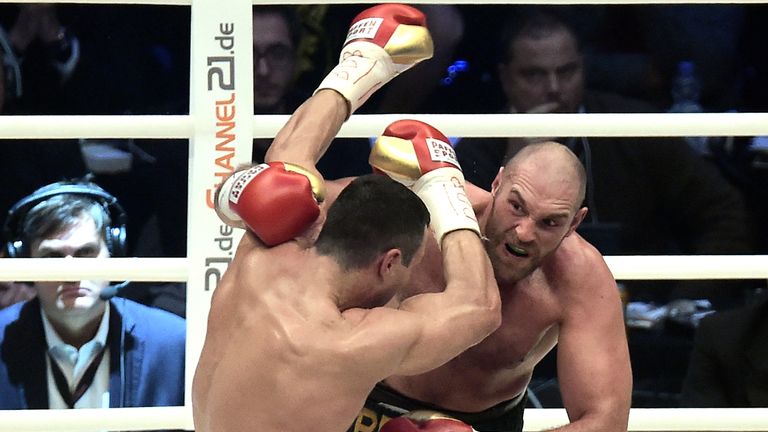 He's a likeable character and you've got to admit it was phenomenal what he done over there beating Klitschko.
David Price on Tyson Fury
"Because what he has come out and said and what he believes in, it's made people keep their distance from him, so it's kind of self-inflicted. But I don't believe he is getting the respect as the heavyweight champion. He is the lineal heavyweight champion of the world.
"He's a likeable character and you've got to admit it was phenomenal what he done over there beating Klitschko. Massive respect for that."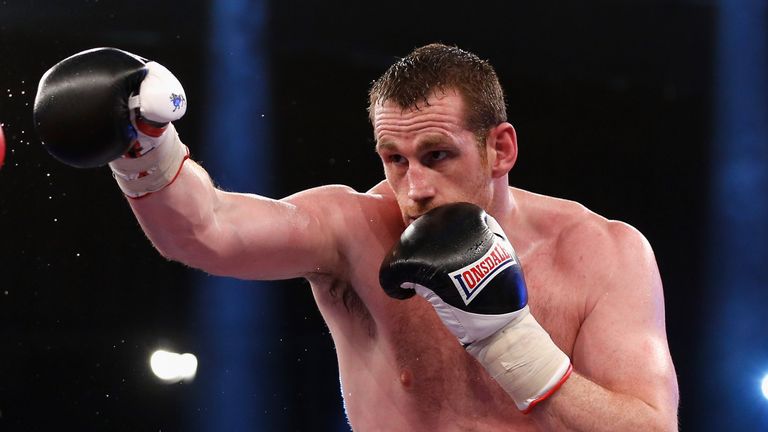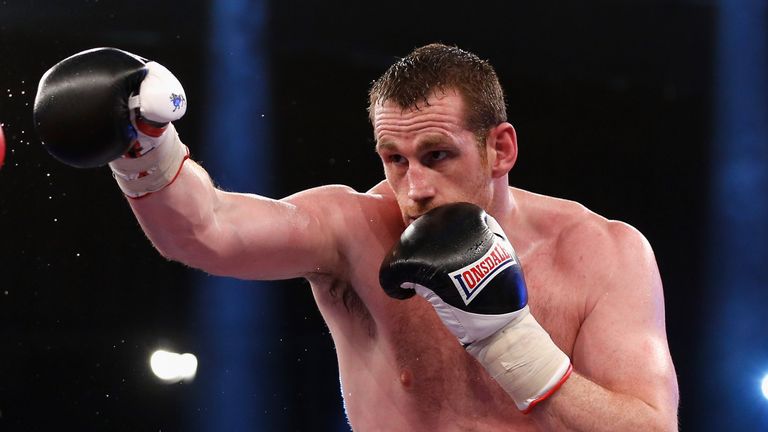 The Liverpudlian is set to return to the ring on the same bill as Tony Bellew
Price holds an amateur win over Fury and believes the pair could meet again if he puts his professional career back on track, starting with a planned appearance on Tony Bellew-Ilunga Makabu undercard.
The Liverpudlian said: "Two big giants from the north west and a few fights back in, I still wouldn't rule out fighting Tyson Fury down the line. I'm still the last Englishman to beat him, by the way."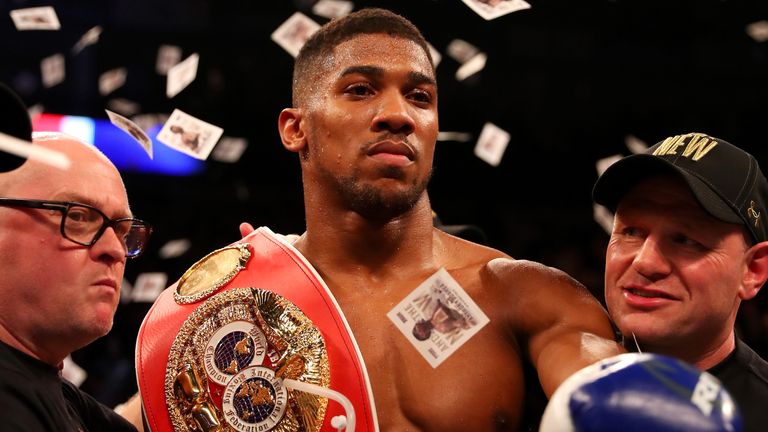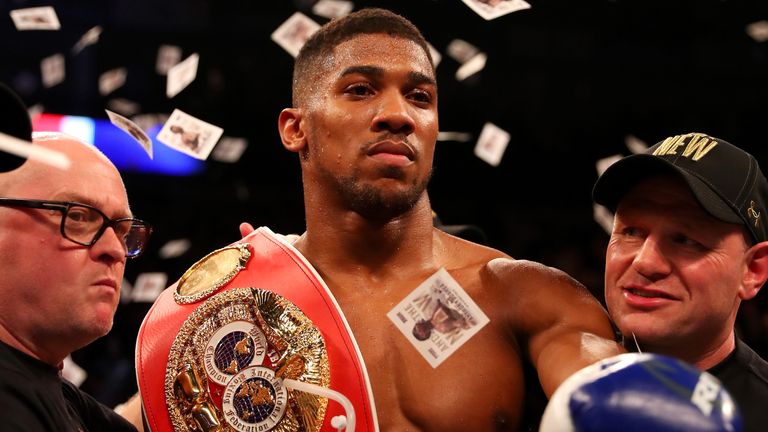 Anthony Joshua took the IBF title from Charles Martin earlier this month
Anthony Joshua is also a world champion after his second round stoppage of Charles Martin and Price is glad to return to a thriving heavyweight division.
"He has took the opportunity with both hands, which I expected him to do really," said Price. "Before the fight, I was asked questions and I didn't want to make it sound like it would be a washout.
Tyson Fury uploaded this video of himself to his instagram account looking very good in training
"If I can get a couple of wins under my belt, at the end of the day I'm still a dangerous fighter, despite my losses.
"I'm an Olympic medallist like Anthony Joshua, two big men, and I think it would be a fight that the public would be interested in. Let's see what happens in my next couple of fights and we can start talking a bit more about it potentially happening."